Finch Magnet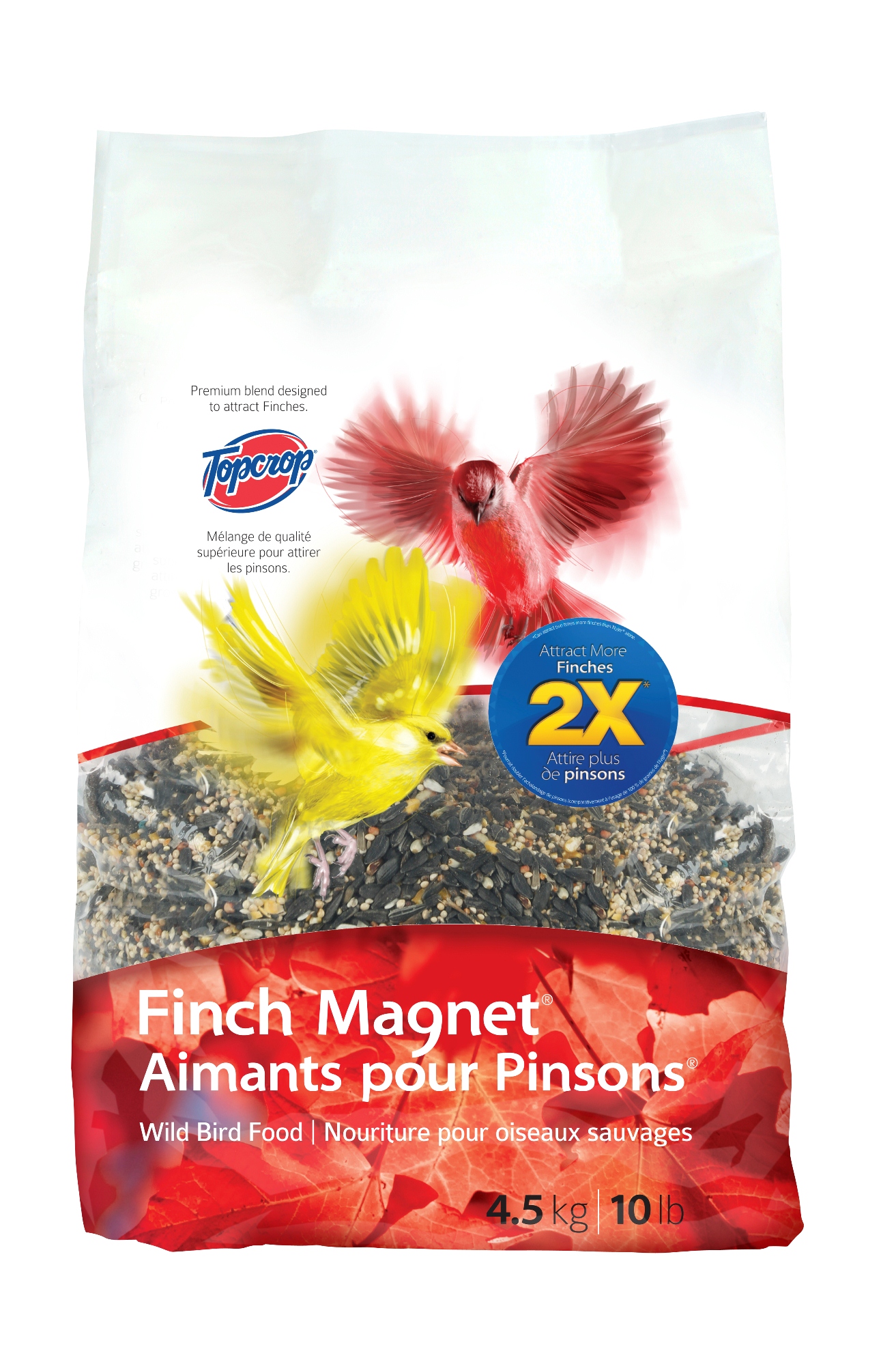 Finch Magnet® has been developed using the latest research in how bird select and identify food. This blend will attract more finches, more often than Nyjer® alone. A blend of the four highest rated seeds based on our field testing of finch diets. More birds means more enjoyment in watching them.
Available in a 4.5kg bag
For all pricing, please use your login under "Catalog Manager". If you don't have a login, or forget your username/password, please call the office
Ingredients
Nyjer® seed, red millet, sunflower chips, peanut hearts
Analysis
Protein

17.0% min

Fat

25.0% min

Fibre

18.5% max

Moisture

12.0% max


Other Wildbird Products:
This document is copyright © 2019 Roger Hall and Associates. All rights reserved.
Français